***INTRODUCING DIEGO***
AUST CH KADMA BLACK TIE AFFAIR
DOB 26/10/2010
*****Diego was Challenge Dog at this years Brisbane Royal*****
Diego follows in the tradition of Kadma being a sound, outgoing full of energy young man.  His proud parents are Faith - Kadma Sweet Revenge and Oska - Lux.Ch. Pol. Ch. Eur.Ch. Ltu. Ch. Fnl. Ch. Ger. Ch.Slv. Ch. Lv. Ch. Ch Ashlaren Caipiroska.  Diego is in partnership with Kirsten Gowen and will be campained in the Northern NSW region.

HIPS 1:1
ELBOWS 0:0
Current eye certification
 
Aust Ch Kadma Black Tie Affair A.I.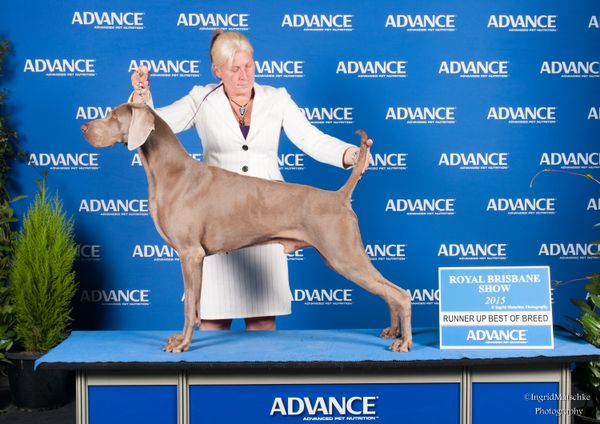 Am Ch Sagenhaft Colsidex Whiz Kid

Aust Ch Divani Vanity Fair

Aust Gr Ch/Am Ch/Can Ch Divani Loads A Trouble (AI)

Aust Ch Divani Joyous Occasion

Am Ch Sagenhaft Colsidex Whiz Kid

Aust Ch Ashlaren Eye Catcher

Aust Ch Kadma Undercover Angel

Am Ch Sagenhaft Colsidex Whiz Kid

Aust Ch Grauhund New Man In Town A.I.

Aust Ch Grauhund Moody Blues